Letter of Support
from Prof. Govind Swarup
---
Pune 411007, India
19 July 2001
To: Dr. H. Paul Shuch
Executive Director
The SETI League, Inc.
Dear Paul,
Your plans for array2k for SETI using small parabolic dishes are very worthwhile, and I wish you greatest success. I am glad to note that you have obtained a donation of 47 dishes, and hope that you can obtain further support for carrying out your SETI program.
Govind Swarup

Fellow of the Royal Society, London
Honorary Scientist, Indian National Science Academy
Ex Director Giant Metrewave Radio Telescope Project
Ex Centre Director, National Centre for Radio Astrophysics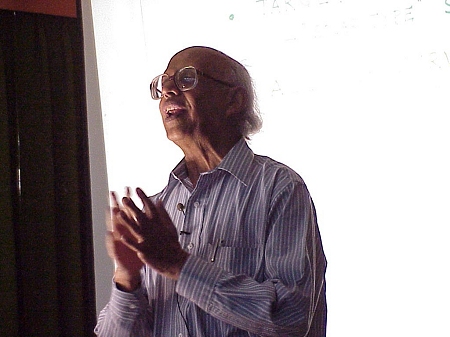 Webmaster's Note: Prof. Swarup is regarded as the father of Indian radio astronomy.