Remembering:
---
Lev Gindilis
1932 - 2021
The SETI League is saddened to learn that our Russian colleague Prof. Lev Mironovich Gindilis, one of the pioneers of modern SETI research, passed away on 27 May 2021, at the age of 88.
Lev graduated from the Astronomical Department of the Faculty of Mechanics and Mathematics of the Moscow State University in 1955. Since then, his life and work have been inextricably linked with the Sternberg Astronomical Institute (GAISh) at Moscow State University. He was the head of the Tien Shan high-altitude expedition of the GAISh, the head of the RATAN-600 laboratory of the GAISh, where he put a lot of effort into the creation and commissioning of RATAN-600, since 1974 the world's largest radio telescope.
In this October 2007 photo by Vladimir Phillipov, Lev (at right) is seen at the Sternberg Astronomical Observatory, in animated conversation with SETI League members Alexander L. Zaitsev and H. Paul Shuch.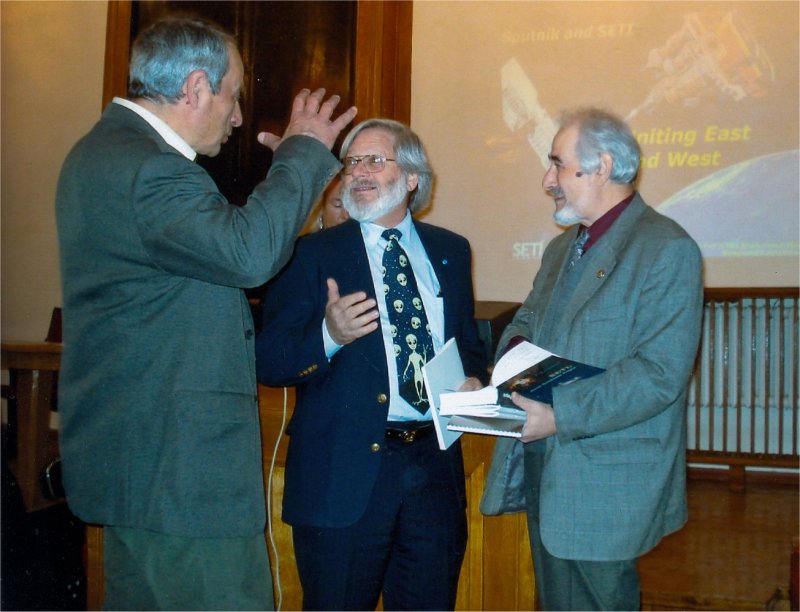 ---